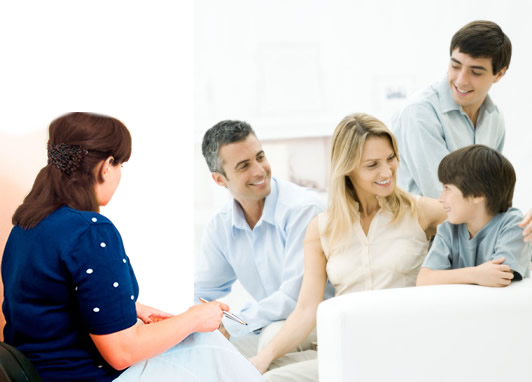 Full 2
Adolescent Psychotherapy and Family Counseling
Full 3
Adult Psychotherapy and Couples Therapy
Full 4
Speech therapy and reeducational interventions. school accompaniment
The Family Assistance Center is a  Psychology and Speech Therapy Center located in Sant Just Desvern. It gives coverage to towns in Baix Llobregat and Barcelona.
It is formed by a team of professionals who share experience and training and who want to accompany people, families, children, teenagers or couples, who are going through a difficult emotional moment. Working with them to develop and strengthen their own resources that help them move forward.
Address:
 Carretera Reial 106, Edifi Walden (with Carrer Indústria 12) local 33 08960 Sant Just Desvern.

 Phone number: 646126059

Email:
 informacion@asistenciaalafamilia.com